With so much on the go, and only 24 hours in a day. How do you make the best of your time? How do you simplify your life and make it easier, while still completing all your tasks and finding some time to enjoy your life in the process?
As Smartphones have already become an inevitable part of our lives (and that is something one cannot fail to accept), they have revolutionised the way we work, play and communicate with one another. Whether they're free, already comes with your phone, or charges a fee, you want the app to change your life for the better by doing something no other app can. The good news is that many apps really do go to work for you. From simplifying your routine to clearing your mind or just helping to bring you joy.
With thousands of apps to choose from, I thought I'd share the apps I use daily which has really helped me simplify my life and in the process made my life easier.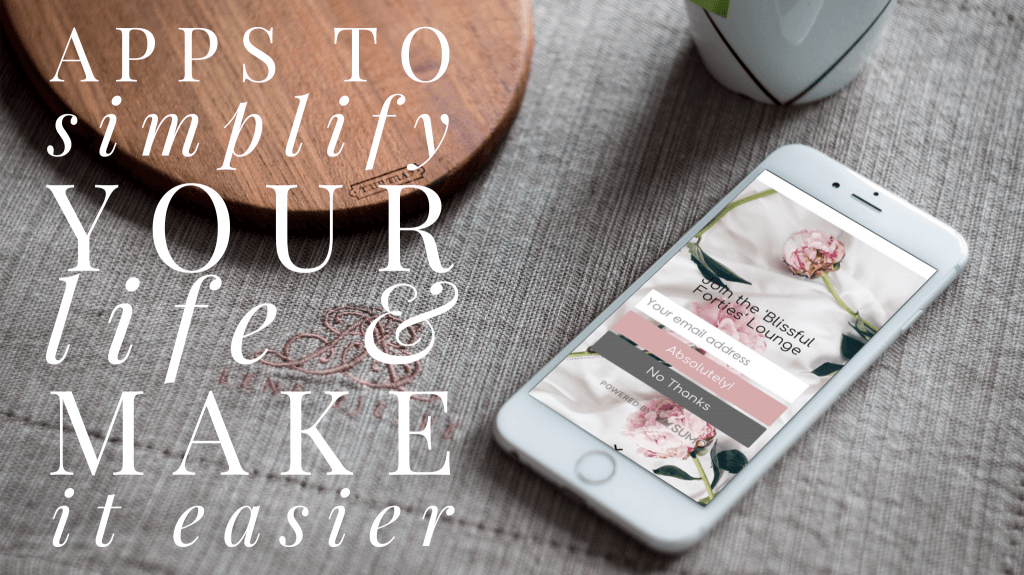 Flo – Period Tracker
Flo Period Tracker is a smart and simple way to track your menstrual cycle. Flo is a women's period calculator that makes accurate and reliable predictions of menstruation, ovulation and fertile days using machine learning (AI).
Asana Rebel
Asana Rebel Yoga is the most effective way to feel sexier and healthier than ever before. Short workouts designed by yoga experts and athletes deliver real results without the pains that come along with hardcore programs.
Meditation Studio
The mind is complicated, but meditation doesn't have to be. Untangle your mind with Meditation Studio. Get a diverse selection of over 200 guided meditations featuring different teachers and styles. Focus on your intention or dive deep into a meditation topic with exclusive collections and courses.
CastBox
CastBox allows you to manage Podcasts, Radio on Demand, Audio books, Live stream radios, YouTube & Twitch channels and RSS News feeds from a single app.
BlogLovin
Bloglovin' helps you to keep up with your favourite bloggers and YouTube vloggers like The Sartorialist, Cashmere & Cupcakes, Michelle Phan and millions more. Bloglovin' has every kind of blog you'd want to read, whether it's a WordPress, Blogger, Squarespace or Tumblr blog.
OurHome
OurHome is a new and simple way to organize your family. Kids will be motivated to do chores and take responsibility while parents can reward them for their effort. There's a shared grocery list and a family calendar to keep everyone coordinated.
Plan Meals – MealPlanner
Plan Meals – MealPlanner makes planning meals easy and fun. Meal planning should be quick and simple. Meal plans are organised from week to week. Meal Planner has it all covered. What I love about this app is that it auto generates a shopping list based on your weekly menu (you can of course add more things manually).
Fitberry – Healthy Recipes
Healthy food is a part of a healthy lifestyle. A diet with essential nutrients, vitamins and calories help maintain a healthy body. Cooking and eating healthy recipes is a must for fitness and well-being. Fitberry provides you the best collection of tried and tested healthy recipes. They help keep your body healthy and fit and in turn makes your spirits high.
Journey – Diary, Journal
Embark on the journey of self-improvement towards better qualities of love, life and health. Record your daily events, gratitude, secrets, and relive those beautiful moments with Journey. Trusted by millions of users, Journey is your perfect journaling companion that keeps your private memories for a lifetime.
Hydro Coach
Hydro Coach will help you by calculating how much water you need, tracking what you drink, and gently reminding you when to drink. It's time to unleash the power of water to improve your health.
Kindle
The Kindle app puts over 1.5 million books at your fingertips. It's the app for every reader, whether you're a book reader, magazine reader, or newspaper reader — and you don't need to own a Kindle to use it.
YouTube
YouTube – see what the world is watching — from the hottest music videos to what's trending in gaming, entertainment, news, and more. Subscribe to channels you love, share with friends, and watch on any device.
Evernote
Evernote is a free productivity tool that allows you to capture all your ideas, thoughts and images in many different ways, eg with voice, notes or images.  You can even record your meetings, interviews, speeches and ideas, create lists, add voice or text attachments and share your files with friends.
Trello
Trello is a flexible project management app that lets you easily sort through your tasks and collaborate with your team / family / friends. Whether it's managing a team, writing an epic screenplay, or just making a grocery list, Trello is your sidekick for getting things done and staying organized.
Pocket
Pocket is a great bookmarking app – your place to quickly save, discover, and recommend the best, most interesting stories on the Web.
Google Drive
Google Drive is a safe place for all of your files that puts them within reach from any smartphone, tablet or computer. Files in Drive – such as your videos, photos and documents – are backed up safely so you can't lose them. Once there, you can easily invite others to view, edit or leave comments on any of your files or folders.
Tide
Tide lets you get things done by breaking up individual event among discrete intervals, separated by short breaks. It helps you stay focused in work and study. With one tap, you can easily start a focus and peaceful time accompanied by sounds of natural environment. Combining the most popular time management method Pomodoro Technique with nature sounds, Tide makes your time more productive and enjoyful.
GTasks
GTasks is a simple and efficient to-do / task management app with Google synchronization. You can customize your to do list, set reminder, send tasks to your friends, family members or colleagues and sync with your Google Tasks perfectly. With it, you will never miss a task and focus on what really matters to boost productivity.
Mobile Banking
Whichever bank you bank with, have got mobile app – which makes it so much easier to get an overview over your finances, pay bills, transfer money etc. – all on the go.
Google Calendar
Use Google Calendar app for your smartphone and tablet to save time and make the most of every day.
Different ways to view your calendar – Quickly switch between month, week and day view.
Events from Gmail – Flight, hotel, concert, restaurant and other reservations are added to your calendar automatically.
To-dos – Use Reminders to create and view to-dos alongside your events.
Goals – Add personal goals, such as "run 3 times a week", and Calendar will schedule time for them automatically.
Quick event creation – Smart suggestions for event titles, places and people save you time when creating events.
All your calendars in one place – Google Calendar works with all calendars on your phone, including Exchange.
Important:
In order to find the right app, create a list of areas in your life you would like to simplify and then do the research. Most of us look for free versions, but sometimes it's worth investing in a some apps if you know they will make your life easier (do test the free version first though to see if it meets your expectations).
Remember:
It's a common quip that technology was designed to make our lives easier, but it often does the opposite which gives us the reason to go on a Digital Detox).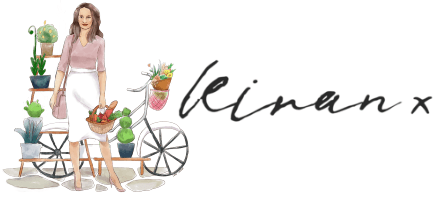 *Do connect with me on Instagram at @KiranSinghUK for behind the scenes, daily updates, inspiration and more!