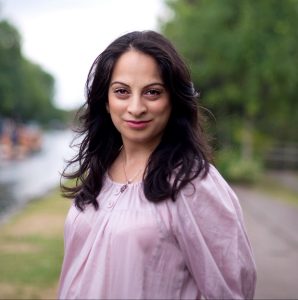 Welcome to Design the Lifestyle YOU Desire. I'm Kiran – a Lifestyle, Mindfulness, Self-Love & Life Purpose Coach, Podcast Host, Author and Interior Designer. Throughout my life and my career, I have constantly examined myself, reinvented myself, and built myself into a woman I am incredibly proud of today. And it is truly an ongoing process. My knowledge, experience and life lessons over time, the obstacles and life challenges I've naturally encountered and mastered, are the gifts that I share as an older, wiser and more humble (if I can say so myself) Coach. More about me here >
I am passionate about helping women in their 40's reinventing themselves and rebooting their lives! I believe that our 40's is a great time to re-explore our values, create a clear vision, step into greater purpose and fulfil those deferred or unspoken dreams – by re-organising, re-assessing, and re-defining our lives. Truth be told, 40+ is simply just code for saying that our lives are just beginning ♡ Click here to see how I can help you.

Why not start by booking your complimentary Clarity Session? Clarity allows us to focus on what matters. It inspires us to take action. It creates momentum, excitement and starts a transformation. I'd love to take you on that journey – to guide you to Create and Live a Well-Designed Life; Consciously, Intentionally & Wholeheartedly.
I am here to guide and support you to envision, create and design the beautiful life you truly desire, to show you how you can start to live your life more fully and most importantly; step into the woman you want to be.
Let's figure out where you are today, and where you want to be tomorrow!