Reading Time:
2
minutes
A flavourful, hearty couscous side dish that's packed with flavour, roasted vegetables and chickpeas. Perfect for Autumn and one of my new favourites! Enjoy this salad as it is for lunch or as a side with fish, chicken or duck for a filling and healthy dinner on weeknights. (Recipe by Chef Daniel Galmiche)
Preparation time: 30 minutes, plus making the stock
Cooking time: 40 minutes
Ingredients
3 tbsp olive oil
2 courgettes, cut in half lengthways and then into pieces
2 carrots, peeled and sliced
2 turnips, peeled and cut into wedges
1 onion, roughly chopped
1 tsp four-spice mix (including ground ginger, nutmeg, cloves and white pepper)
a pinch each of cayenne pepper, ground coriander and ground cumin
1 tsp coriander seeds
1l/35fl oz/4 cups Vegetable stock (see page 19)
2 tbsp tomato purée
200g/7oz/generous 1 cup medium- grain couscous
60g/21⁄4oz butter
125g/41⁄2oz/3⁄4 cup tinned chickpeas drained and rinsed
sea salt and freshly ground black pepper
a handful of coriander, leaves only, chopped, to serve
Method
Heat 2 tablespoons of the oil in a medium frying pan over a medium heat. Add the courgettes, carrots, turnips and onion and sauté for 5 minutes until the vegetables are pale golden. Stir in the spices, stock and tomato purée and cook over a low heat for 30 minutes, partially covered and stirring occasionally, until the vegetables are tender but still have some bite to them.
When the vegetables have been cooking for about 15 minutes, put the couscous in a heatproof bowl and set aside. In a medium saucepan, put 20g/3/4oz of the butter and 250ml/9fl oz/1 cup water, then season with salt and pepper and bring to the boil. Remove from the heat and pour the liquid over the couscous while mixing. Cover the bowl of couscous with cling film and leave to stand for 10 minutes until the couscous is tender. Meanwhile, add the chickpeas to the vegetables to heat through.
Remove the cling film and fluff up the couscous with a fork. Add and stir in the remaining butter, little by little, then season again with salt and pepper. Drizzle the remaining oil over and sprinkle with coriander leaves. Serve
 the couscous with the vegetables, spooning some of the liquid from the vegetable pan over the top.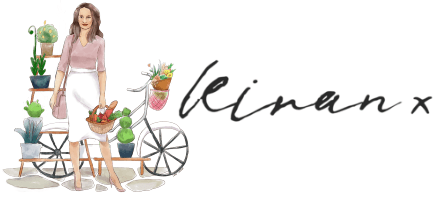 *Do connect with me on Instagram at @DesignTheLifestyleYouDesire for behind the scenes, daily updates, inspiration and more!