Show Notes
Hey guys and welcome back to another episode of Design the Lifestyle YOU Desire Podcast. So… we're 2 weeks into 2019 – how have these weeks been for you? Are you still on track with your New Year Resolutions? I am still in the process of easing into the New Year and taking it slow, so my goals are still halfway pending.
How often have you set yourself a goal and failed? Then you're left feeling frustrated and despondent. You made a choice to do something you wanted to do, or felt you should do, so why was it so hard to see the mission through, and succeed? Perhaps you weren't dedicated, or maybe you fooled yourself into believing it was what you wanted.
We set ourselves up for failure in many ways. Sometimes we jump into something that seems like a good idea, only to find out it was someone else's dream, but wasn't what we were really wanting to do.
By this I mean it's easy to hear someone's plan and think it's what you'd like to do. We all need inspiration and it's good to get that from anywhere, but always take time to consider if the task you're setting yourself is really what you want.
You always have to take on a challenge for you. Why is it that some people seem to succeed at all they do, while others never seem to quite hit the mark?
Are some people born lucky or do they have a gift that ensures their success? Maybe they were fortunate enough to make the right choices, or maybe they know a secret we'd all love to share. If there is a secret, I believe it's the way we tackle a challenge that leads us to failure or success.
By taking small steps, you can enjoy the journey. Every path taken has to start with a step. Take your step, but don't worry about the destination. Life was never meant to be a struggle. Everything is out there waiting for you.
Podcast: Play in new window | Download | Embed
Subscribe: Apple Podcasts | Android | Stitcher | TuneIn | RSS | More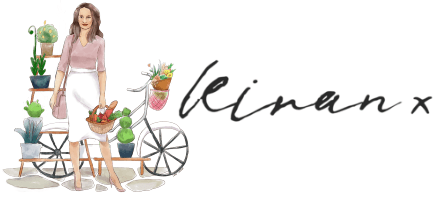 *Do connect with me on Instagram at @DesignTheLifestyleYouDesire for behind the scenes, daily updates, inspiration and more!