The Summer Holidays are here and this month I am inspired to travel. Traveling hasn't exactly been a priority until last year when I realised how much I missed it and love it. So far (since January 2016), we've traveled to India (twice), Norway (twice), Denmark, Zurich, France (twice) and The Netherlands and this month we're off to Italy and Norway. This being said; I am hoping to book a trip to Greece next year with Greece Tours. Also read: eu261 apply to anybody (regardless of age or nationality) whose flight departs from an airport based in an EU country or whose flight arrives into an EU country and is operated by an EU airline.
"Travelling enriches your experiences and understanding of the true essence of life."
Being a  Lifestyle, Mindfulness and Wellness Coach + a blogger has given me the freedom to work from anywhere in the world – all I need is my phone/tablet/laptop and internet and I am ready to go. So there are no doubt benefits to working abroad; travelling, exploring – simply live life fully ♡
Apart from getting away from the hustle of daily life, research has shown that traveling has various health benefits:
It makes you healthier
It relieves stress
It enhances your creativity
It boosts happiness and satisfaction
It lowers the risk of depression
I must admit though; nothing helps you rediscover yourself and enjoy the beauty of the world quite like a well planned vacation and as already mentioned; exploring the world can enhance your well-being which can be quite intriguing, surprising even.
Alongside my love for Paris (My Future Home), Italy has a very special place in my heart – because the love of my life is from there plus of course the food!
We're off to Italy in less than two weeks and I am overly excited! Haven't been there since 2011. I've been to Italy quite a few times, but never been as excited as this time… maybe because I am more settled in my life? Maybe because I have grown and evolved? Maybe because the journey to self-discovery I've been on (and still am) have taught me the importance of gratitude, The Mindful Life, The Art of Simple Living and more…there are loads of maybe's here and that's OK. I guess once you find your inner peace, you accept yourself for who you are and your life as it is – a whole new life starts.
Back to Italy… We're going to Milan and staying at a gorgeous 'private hotel' in Oggiono with a view overlooking the breathtakingly stunning lake Oggiono-Annone.
I am of course taking my laptop, tablet, diary and journal with me – to work, blog, be creative etc. You see, sometimes we all need a change of scenery to get inspired, reconnect, empowered to reflect, plan and see things from a different perspective.
My aim during this trip is to reconnect with myself, do some journal, clear my mind, get a clarity over what I want in my life for the rest of 2017 – fall in love with life – learn to live again!
If you're not traveling abroad for now, why not go on a StayCation? Download my StayCation Guide here.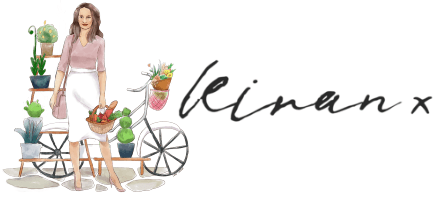 *Do connect with me on Instagram at @DesignTheLifestyleYouDesire for behind the scenes, daily updates, inspiration and more!