Reading Time:
2
minutes
This delicious Broccoli, Roquefort Cheese and Caramelised onion quiche is full of flavour – sweet onions and tangy Roquefort cheese combine in a soft egg mixture to make a quick dinner. (Recipe by Chef Daniel Galmiche)
Preparation time: 20 minutes, plus making the pastry and chilling
Cooking time: 1 hour 10 minutes
Ingredients
15g/1⁄2oz butter, plus extra for greasing
plain flour, for dusting
250g/9oz savoury short Pastry (see page 23) or ready-made shortcrust pastry
2 tbsp olive oil
1 onion, finely chopped
175g/6oz broccoli, cut into small florets
2 eggs/
210ml/71⁄2fl oz/1 cup double cream 1⁄4 tsp freshly grated nutmeg
100g/31⁄2oz Roquefort cheese or other blue cheese of choice, crumbled
sea salt and freshly ground black pepper
salad, to serve (or Vegetable & Chickpea Couscous)
Method
Grease a 20cm/8in tart tin with butter. Roll out the pastry on a lightly floured surface until it is about 3mm/1⁄8in thick and 25cm/10in in diameter. Line the tin with the pastry, taking care not to stretch it. Press down gently to push out any bubbles and roll the rolling pin along the edge of the tin
to trim off the excess pastry. Prick the base with a fork and chill for
25–30 minutes. This will prevent the pastry from shrinking during cooking.
Meanwhile, make the filling. Heat the butter and oil in a medium frying pan over a medium heat and cook the onion for 10 minutes, stirring occasionally and making sure it doesn't brown. Set aside.
Bring a saucepan of salted water to the boil and blanch the broccoli for
5 minutes until al dente, then refresh in ice-cold water. Drain, pat dry with a clean tea towel and set aside.
Put the eggs, cream and nutmeg in a bowl and season with salt and pepper, then whisk to combine and set aside.
Preheat the oven to 170°C/325°F/gas 3 or Combination Microwave Oven on CONVECTION at 170°C. When the oven is hot, line the pastry case with baking parchment and fill with baking beans. Bake in the preheated oven or Combination Microwave Oven for 12 minutes, then remove from the oven, discard the beans and parchment and turn the oven up to 180°C/350°F/ gas 4 or Combination Microwave Oven on CONVECTION 180°C.
To assemble the quiche, spread the onions over the pastry case. Sprinkle the Roquefort on top of the onion, then the broccoli. Pour in the egg mixture and bake for 35 minutes. To check for doneness, do the knife test – it should come out dry and warm. If it isn't ready, return the quiche to the oven for another 5 minutes and test again. Remove from the oven and set aside to cool. Unmould and serve with the salad of your choice.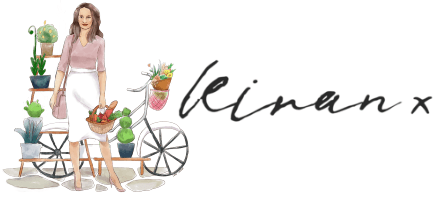 *Do connect with me on Instagram at @DesignTheLifestyleYouDesire for behind the scenes, daily updates, inspiration and more!