A simple tart by Chef Daniel Galmiche, topped with buttery soft apples, cream in Grand-Mère's sweet pastry – takes no time to make and is absolutely so delicious.
Preparation time: 30 minutes, plus making the pastry and chilling
Cooking time: 25 minutes
Ingredients
1 large egg
100ml/31⁄2fl oz/scant 1⁄2 cup double cream
3 heaped tbsp caster sugar
butter, for greasing
1 recipe quantity Grand-Mère's sweet pastry or 225–250g/8–9oz ready-made shortcrust pastry
plain flour, for rolling out the pastry
30g/1oz/scant 1⁄3 cup ground almonds
4–5 apples such as Cox or Braeburn, peeled, cored and cut into wedges
Method
Mix the egg, cream and sugar in a bowl, beating with an electric mixer or hand-held electric whisk for about 5 minutes until fluffy.
Grease a 24cm/91⁄2in loose-bottomed tart tin with butter. Roll out the pastry on a lightly floured surface until it is about 3–5mm/1/8–1/4in thick, then roll the pastry over the rolling pin and place the pastry over the tart tin. With one hand lift the pastry edge and with the other gently tuck the pastry into the bottom and sides of the tin so that it fits tightly. Don't overstretch
it or it'll break, and press down gently to push out any bubbles. Trim off any excess pastry by rolling the pin over the top edge of the tin. Prick the pastry base all over with a fork, cover with cling film and chill for 25–30 minutes.
Towards the end of the chilling time, preheat the oven to 180 ̊C/350 ̊F/gas 4 or Combination Microwave Oven on CONVECTION 180 ̊C with the wire shelf in the lower position. Place the tart pan on a baking sheet and sprinkle the ground almonds over the tart base, then arrange the apple pieces in a fan shape over the almonds, starting from the outside edge and finishing in the centre. Place the pieces as regularly as you can. Pour the egg mixture over the apples, making sure that the whole surface has been drizzled with the mixture and there are no gaps.
Bake in the preheated oven or Combination Microwave Oven for
20–25 minutes until pale golden. Remove from the oven and set aside until it has cooled down a little.
Serve the tart while it is still a little warm when it is most delicious. You don't need cream or ice-cream – it's best on its own with a lovely espresso on the side!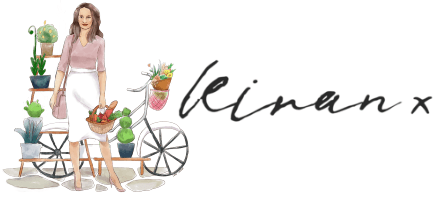 *Do connect with me on Instagram at @DesignTheLifestyleYouDesire for behind the scenes, daily updates, inspiration and more!