Describe yourself in 5 words.
Funny, loving, generous, compassionate, honest
What inspires you?
Curiosity, creativity, goodness, social responsibility, humour
I'm good at…
…giving pleasure
I'm bad at…
Pressure, reading notices, tech stuff, and I'm still working with my patience limit!
What are the highlights of your career thus far?
Being content with helping others and giving pleasure
What inspired you to become an Author?
Sharing my own story to inspire others
What is the inspiration behind your books?
Art of living, the joy of living, living sensibly and finding the balance
What is the French way of living? Why is it so famous?
The joy of living.  It's something anyone can adapt/adopt in every aspect of life, but it sometimes feels like it's disappearing with the young hurried generation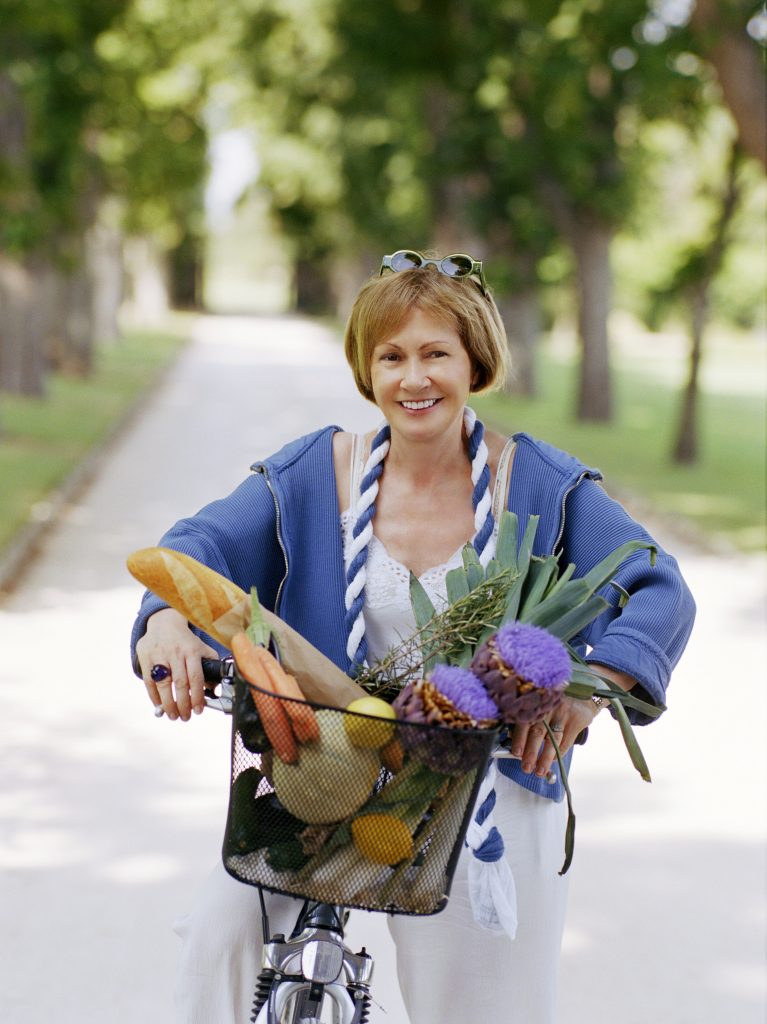 Photo Credit: Andrew French
How can women adapt the French way of living?
By trying to take a few tips: simplicity,  "less is more", quality over quantity, being "bien dans sa Peau" and not taking oneself too seriously
What is your advice for women entering their forties?
To take care of themselves physically, mentally, profesionally and spiritually and to take time to laugh and be with loved ones.
Do you plan your meals?
Not really…it's the function of what I find at the market but I always have items in the pantry to make a meal at the last moment.
Do you have any tips for women who work long hours and don't have time to cook?
Plan ahead and do a few dishes during the weekend like a soup or an extra chicken or prepare fish en papillotte so you can make a couple of meals during the week in less than 20 minutes
How highly do the French rank pleasure when it comes to food?
Very highly…ask my foreign husband who could write a book about all the "food" stories he has heard in his life whether at the table at home or in restaurants and at markets
What is the secret of French Womens beauty?
Less is more.  Clean your face every night.  A couple of facials a year and no sun between 11am-3pm. Wear minimum make-up.
Would you say French Womens eating = to Mindful Eating?
The ones who do it benefit highly but again globalization is sabotaging our way of living and eating and too many young people eat very poorly not enough veggies and fruit absolument.
What's your favourite food/cuisine?
French, Japanese and Italian
What is your favourite exercise?
Walking (including stairs) Hatha yoga, biking and swimming
What has been the most exciting collaboration you've worked on so far?
Too many to list but my life with Veuve Clicquot and working with Chanel in Japan were pretty cool. As an author book tours to meet fans and press was highly exciting.
What are you working on at the moment?
I am goofing off in Provence for a long summer reading and writing but only for fun
Do you have any words of wisdom that you would like to pass on?
Enjoy each day to the fullest as if it were your last
What is the best piece of advice you have been given?
Life is unfair, Take risks (what's the worse thing that can happen), Give back
What is your most treasured possession?
The poems my husband wrote to me through life
What is your must-have item for next season?
Something warm in cashmere for cold weather and a cotton blouse for beach days
Who's your favourite Style Icon?
Myself.  No one can do it for you so developing your own style is key
The most inspirational person you have met?
Changes through life… right now 3:
Simone: My 8-year-old god-daughter (also featured  in my last two books for her "Gourmandise" and 'No-nonsense'
Simone Veil for her contribution to women
Simone de Beauvoir for her writings
Your favourite location?
Too many! Right now…where I am in my home in Provence (my husband would say "it does not get any better than that")
In a nutshell, your philosophy is…
Carpe Diem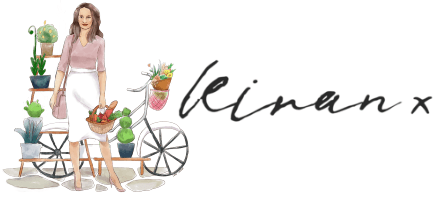 *Do connect with me on Instagram at @DesignTheLifestyleYouDesire for behind the scenes, daily updates, inspiration and more!