Describe yourself in 5 words.
Devoted to helping women everywhere.
What inspires you?
Paris, bien sur! I am inspired by French women and living an artful life.  I love to travel and talk with everyone, and learn new things.  I especially love dancing, music and of course, writing.
I'm good at…
Listening.  I care deeply about the people I meet and I am always trying to be a better listener.  I learn so much that way!
I'm bad at…
Taking the time to rest, relax and rejuvenate.  I think this is why I am so inspired by the French Women's idea of The Secret Garden—a place where you escape the hectic world and simply be.  I love this concept!
What are the highlights of your career thus far?
The most thrilling highlight of my career is the publication of my latest book, "Parisian Charm School: French Secrets for Cultivating Love, Joy and That Certain je ne sais quoi."  My new publishing home is Penguin Random House and I'm so excited and so honoured!  I know this book is going to resonate with a lot of women—and quite a few men.  We are living in such uncharming times, I do believe with all my heart that we could all use a little more charm.
What inspired you to become an Author?
My mother's life was so dramatic, truly epic and as a little girl, I wanted to record her story.  I feel that all the books I've written ("French Women Don't Sleep Alone", "Bonjour, Happiness!", "Ooh La La!" and now "Parisian Charm School" are all inspired by my mother's tumultuous life.
What is the inspiration behind your books?
My grandmother was French-American, and I grew up under her tutelage.  She was so very French and elegant and I learned so much from her.
What is the French way of living? Why is it so famous?
The French have never forgotten their history. They live discreetly and believe in the joys of simple, ordinary, everyday pleasures.  They walk everywhere and take their time with meals.  They spend time with their family and friends and their community.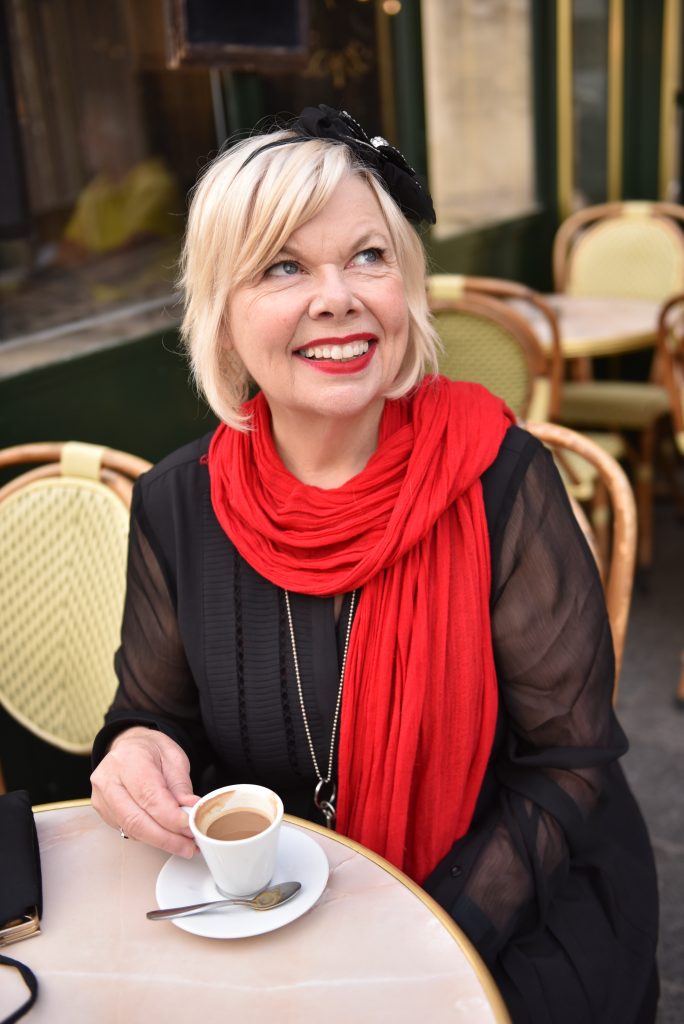 How can women adopt the French way of living?
Simply, slow down.  Embrace the moment.  Breathe.  Buy less, not more.  Repair, rather than replace.
What is your advice for women entering their forties?
In our forties, we take the first step to enter into the role of mentor.  It's a time to begin thinking about legacy and how we can help the next generation.
Do you plan your meals?
My husband and I live on a little farm in Upstate New York.  Our meals are planned around the garden and what nature has to offer us in any given season.
Do you have any tips for women who work long hours and don't have time to cook?
I would suggest going to the farmer's market during the weekend and then planning the week's meals according to what you find at the market and what's in season.
How highly do the French rank pleasure when it comes to food?
For the French, food is love and so yes, the French rank pleasure very highly when it comes to food.  This love and appreciation for good, fresh food is also the secret to how they keep slim.  When a meal is very fresh, bought at the market that very day, carefully and lovingly prepared, and served on your grandmother's china—well, then you simply can't gobble it down.  You slow down and appreciate the bounty of nature.
What is the secret of French Women's beauty?
Less is more, even when it comes to beauty.  And so, the French will often embrace Le No-Make-up Look.  They go for a natural beauty that doesn't hide their individuality.  They never try to look like someone else, but rather, their own unique self.  That's the secret!
Would you say French Womens eating = to Mindful Eating?
Yes, exactly!
What's your favourite food/cuisine?
I love my husband's cooking!  He's a great cook and so anything he makes from our garden is always delicious.  That said, I adore his coq au vin!
What is your favourite exercise?
That's an easy question.  I love to dance and I exercise by taking lots of dance lessons.  It's also very French.
What has been the most exciting collaboration you've worked on so far?
I'm so thrilled to be collaborating with Penguin Random House on Parisian Charm School.
What are you working on at the moment?
I am writing a novel about three American women who go to Paris.
Do you have any words of wisdom that you would like to pass on?
Be gentle with yourself.
What is the best piece of advice you have been given?
My father always said, have fun!  And while it may sound very simple, it's always guided me in terms of what I should be doing and where I should be going in my life.  Before I enter into a new project, I ask myself, is this going to be fun?  If I get that open-hearted, pulse-quickening, blissful feeling—I know it will be fun and I know enough to say yes!
What is your most treasured possession?
My red plaid skirt.  I met my husband wearing that skirt and I still wear it today!
What is your must-have item for next season?
I am searching for a pair of black patent leather boots with a chunky heel.  I saw a pair in a shop last year in Toulouse, but I didn't buy them, and now I'm obsessed!
Who's your favourite Style Icon?
Diane Von Furstenberg.  I adore her fashion style, as well as her style as a businesswoman and a philanthropist and as an inspiring femme d'un certain age!
The most inspirational person you have met?
My French Grandmother.
Your favourite location?
Paris!
In a nutshell, your philosophy is…
Have fun.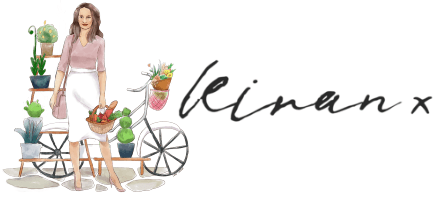 *Do connect with me on Instagram at @DesignTheLifestyleYouDesire for behind the scenes, daily updates, inspiration and more!