Technology is designed to make life easier. It's designed to simplify our personal lives and our work lives. This simplification is particularly the case in the restaurant industry. From apps such as JustEat, to contactless payments, to even booking a table online, the advances have helped make restaurants more accessible and profitable.
Restaurants can no longer measure their success just by the quality of their food. So much more is involved. They have to improve guest experience, hire the right employees, and make the best business decisions possible to stay competitive.
The advances have helped improve customer service, customer experience and business management. Here, we will look at how this has been the case:
Booking system
In years gone by, if you wanted to book a table at a restaurant you had to ring up the restaurant to secure your seats. During busy times this could have meant you were on hold for a long period of time. Even worse, you may have turned up to the restaurant and had to wait in the lobby. This is a major dissatisfaction to customers which will sour their overall experience.
Thanks to online booking systems and reservation managers this is no longer the case. Customers can simply click on the relevant tab on a restaurant's site or app and reserve a table for a time that suits them, thus improving the customer service from the restaurant.
Not only this, but as it's a 24-hour service, you can save on man power, while customers can book at a time that suits them, meaning you may be more likely to receive bookings. With such a tool, it's likely that you'll have data available to you that can keep track of every reservation, allowing you to plan and grow your business.
Payment
Card machines have made it possible for you to use your bank card to complete your transaction with ease. This means that you no longer have to carry cash on you in order to pay for your food. This also means that there's far more chance of upselling your product as the customer won't be worried about how much money they physically have on them. Research has found that there is a higher willingness-to-pay when debit/credit cards are used instead of cash. This is especially the case when it comes to treating yourself and eating unhealthy food due to impulsive buying.
Inventory management
Inventory is by far a restaurant's greatest expense as well as its greatest liability. Of course, technology has benefitted the overall experience from a customer point of view, but behind the scenes it has significantly helped too.
Restaurant inventory management & purchasing software empowers restaurants to make informed food purchasing decisions and reduce food waste by maintaining real-time inventory information. Reporting helps restaurateurs see trends in their food usage and maintain records of recipes and the ingredients required.
Feedback
Sites such as Trip Advisor are a great way for the public to plan their next trip. Receiving a number of maximum marks on review sites like this can lead to an increase in footfall to your restaurant. For many, they may not have heard of your establishment, but great reviews can push them in your direction.
Social media analytics
Social media allows restaurants to build their own individual brand and reach out to diners online like they never have been able to before. For many small business owners, it is leveling the playing field with national chains who have much larger marketing budgets.  Successful restaurants are now taking advantage of Facebook, Twitter, and many other social media platforms to reach new customers, generate buzz for their restaurant, and to share unique content.
There are two reasons why customers will continue to use your service: the food and the staff. If customers enjoy the dishes and the ambience, they are likely to return in the future. Thanks to social media analytics you can discover exactly what customers are looking for and tailor your business to these desires.
For the majority of restaurants, replying to social media comments provides the customer with an appreciation for your brand as well as gaining a connection. However, if you're unable to respond to all replies, self-service analytics tools allow you to collate all responses so that you can get the overall feel of the public and what it is they're saying.
Special offers
The internet is a great place to let your potential customers know of any great deals that you have available. This could be the difference from them choosing you or going to a competitor. Flyers are another great way to get your deals in front of your intended audience, so a lot of local restaurants take advantage of letterbox distribution services. On such leaflets, many establishments involve an online discount code in order to entice the recipients to visit or order from them.
Fast food industry
It's not just sit-in restaurants that are taking advantage of advances in technology, either. Mobile ordering has made it extremely easy for consumers to purchase their food on a whim. Thanks to apps such at Just Eat, you can now browse a range of takeaways and quickly order – and pay for – your meal as and when you like it.
Research shows that over 10 million people had placed an order using the app last year, while 2017 seen the company's revenue surge 45%. This led to £1.9billion being spent on fast food via the app in the year.
With technology certain to keep becoming more advanced, restaurants are likely to have many new avenues available to them in the near future in order to progress. Whether they choose to pursue them is up to them, but for those who don't, the end could very well be nigh.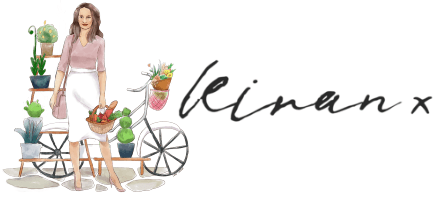 *Do connect with me on Instagram at @DesignTheLifestyleYouDesire for behind the scenes, daily updates, inspiration and more!