Mindfulness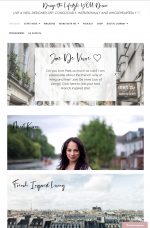 London & Paris
Design the Lifestyle YOU Desire is about Living a Well-Designed Life; Consciously, Intentionally and Wholeheartedly! It's about becoming more fully of who you truly are, about tuning into your true passions and desires, about rediscovering the beauty of life and experiencing pleasure in everything you do – ordinary and extraordinary. It's a reminder about focusing on embracing and living your life fully, following your own agenda, cultivating your actual self – to feel alive and enjoy everything life has to offer.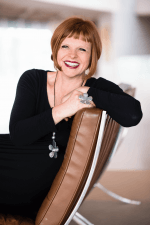 Jacqueline Pirtle is an energy healer, mindfulness & happiness coach, and bestselling author of 365 Days of Happiness.
She has been practicing her abilities as an intuitive energy healer, medium, and psychic for herself all her life and started coaching clients (people and animals) in 2006. She enjoys leading life-changing workshops, sessions, and talks
and have done so all over the world.
Her professional background is in health and wellness, natural living, nutrition, skin care specialist, homeopathy, herbs, holistic and western medicine,  kinesiology, and energy medicine. She holds international wellness degrees and she is internationally certified as a Reiki Master.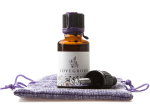 Using natural products doesn't mean you have to compromise on luxury or efficacy! Lovegrove has created a range of luxurious holistic skincare, handmade using ethically sourced natural ingredients of the highest quality. The products have been carefully formulated to support you through the different stages of your life. Suitable for all ages and skin types, our adaptogenic skincare can be used in a number of different ways, depending on your skin's needs.
Bespoke and customisable blends and products are available on request, as well as deeply relaxing treatments, training, and a professional range for salons and spas.