Home & Garden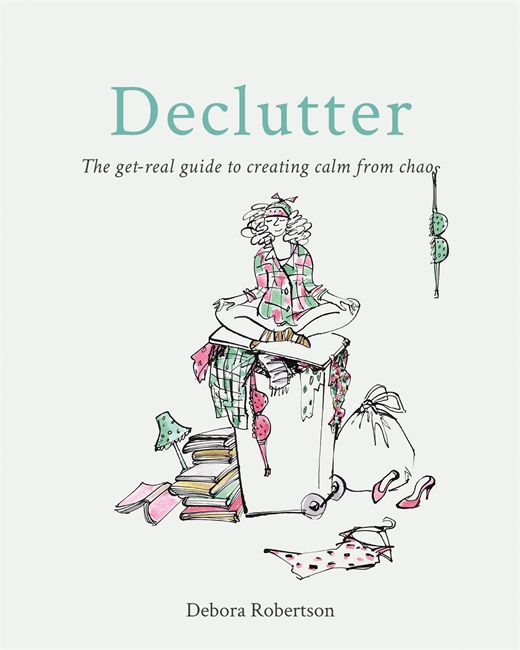 Debora Robertson, food writer, editor, enthusiastic kitchen botherer and optimistic planter of pretty and edible things. She lives in north London with her husband Séan, a dog, a cat and a mountain of cookbooks and seed catalogues. She is ideologically opposed to rectangular plates.
Author of 'De-clutter – The get-real guide to creating calm from chaos'.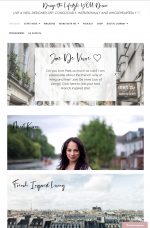 London & Paris
Design the Lifestyle YOU Desire is about Living a Well-Designed Life; Consciously, Intentionally and Wholeheartedly! It's about becoming more fully of who you truly are, about tuning into your true passions and desires, about rediscovering the beauty of life and experiencing pleasure in everything you do – ordinary and extraordinary. It's a reminder about focusing on embracing and living your life fully, following your own agenda, cultivating your actual self – to feel alive and enjoy everything life has to offer.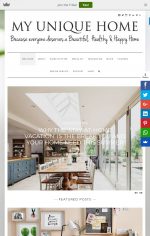 Would you like to create a healthier lifestyle and learn how to de-stress your home and life? Now, more than ever, home needs to be a retreat that wraps you up and makes you feel great again. I truly believe our homes have a great impact on our health and well-being, everything from your lighting to the colour of the paint you choose can affect your sleep habits, energy levels, and overall health; My Unique Home ~ because everyone deserves a Beautiful, Healthy & Happy Home.
Getting the small things in life right makes a big difference when it comes to living well. Finding beauty in every day and devising lovely ways to make modern living easier is the thinking behind My Unique Home. It's all about inspiring you to create a healthy and happy home that supports your family's lifestyle goals – all for little or no money. After all, spending time in spaces we love can help us relax, recharge and prepare to face the world.