Food & Nutrition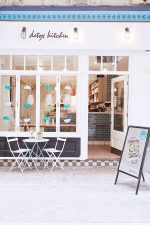 Detox Kitchen's mission is to pack every dish they make with as much flavour and as many nutrients as possible. Because food should be delicious, food should be enjoyable, food should be nourishing.
They believe that the food we eat can have a powerful effect on our health. This is why their focus is on creating nutritious, wholesome food using good quality, seasonal ingredients cooked from scratch daily in their kitchen. Simply put, this is food that will make you feel like the best version of yourself. This is food you can trust.
Nutritionally designed meals, at your fingertips, that taste great and make you feel even better. Simply select the package that is right for you, choose how long you want to enjoy delicious food delivered to your door and that's it. Let us take care of the planning, shopping and cooking while you look forward to waking to find a new day of food ahead of you. Making more time for the important things in life.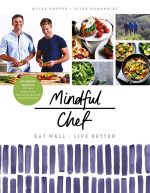 Mindful Chef is health-focused food box company set up by school friends Giles, Myles and Rob. Since their launch in 2015, they've shipped over 10,000,000 ingredients from incredible small farms across the UK.
Their approach is very simple, yet incredibly effective in helping you lead a healthier life. They believe in reducing your intake of sugar and refined carbs. As a result, they never deliver pasta, bread or white rice – instead all their recipes are based on innovative uses of fresh vegetables. Leaving you feeling great!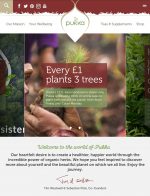 Pukka Herbs is a UK-based organic herbal tea and supplement company. The company was founded in 2001 by Sebastian Pole and Tim Westwell. The business is based in Bristol and works with over 5000 growers across the world, employing over 100 people in the UK and the products are sold in over 40 countries.
After some hilarious non-starters (such as 'Holy Cow'), the name Tim and Sebastian settled on was 'Pukka Herbs'. In Hindi, pukka means 'real, authentic or genuine' – it embodied everything that Tim and Sebastian wanted their business to be; it also sounded positive and felt ripe, juicy, tasty and delicious to say.