Rise & Fall Home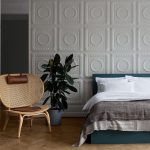 Full Description:
Rise & Fall – The journey to exceptional sheets started with bad sleep.
A good night's sleep is hard to beat, right?
Rise & Fall think so too. They were fed up with bad sleep and the poor sheets that made it even worse. Sheets that didn't feel good, couldn't breathe properly, were manufactured using nasty chemicals – and cost a fortune. There had to be a different way. Turns out there is.
It's why Jed & Will left their sleep-hungry jobs to track down insanely comfy sheets that don't cost the earth, or hurt it. After 1000s of hours, 100s of samples and four continents, they found them.
But exceptional sheets are just half the story. They've gone to great lengths to understand every single part of the supply chain, from start to finish, to make sure their sheets are made in the right way. One that's good for everyone involved. So they know that, from farm to factory, right through to the moment you climb into bed between them, their sheets are the very best they can be.
Send Message to listing owner
Listing Title: Rise & Fall Home