Jacqueline Pirtle – Freaky Healer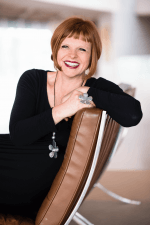 Jacqueline Pirtle – Freaky Healer
Jacqueline Pirtle is an energy healer, mindfulness & happiness coach, and bestselling author of 365 Days of Happiness.
She has been practicing her abilities as an intuitive energy healer, medium, and psychic for herself all her life and started coaching clients (people and animals) in 2006. She enjoys leading life-changing workshops, sessions, and talks
and have done so all over the world.
Her professional background is in health and wellness, natural living, nutrition, skin care specialist, homeopathy, herbs, holistic and western medicine,  kinesiology, and energy medicine. She holds international wellness degrees and she is internationally certified as a Reiki Master.
Send Message to listing owner
Jacqueline Pirtle – Freaky Healer