Chocolate. One of the foods I could not live without. A tasty, rich, creamy mousse. Plain chocolate is combined with fresh orange, eggs and double cream – these ingredients combine for a fantastically easy yet elegant dessert. Top with cream to serve, if desired. (Recipe by Chef Daniel Galmiche)
Preparation time: 20 minutes, plus 1-hour chilling
Cooking time: 20 minutes
Ingredients
1 orange
90g/31⁄4oz/heaped 1⁄3 cup caster sugar
100g/31⁄2oz plain chocolate (66–70% cocoa solids), chopped into small pieces
3 egg yolks
150ml/5fl oz/scant 2⁄3 cup double cream
1 tbsp icing sugar
Method
Pare the zest from the orange into fine strips using a zester or a small, sharp knife, cutting any pith away. Put the zest in a small saucepan, cover with cold water and bring to the boil over a medium heat. As soon as it starts to boil, remove from the heat. Refresh under cold water, drain and repeat this entire process once more.
Using the same pan, return the zest to the pan and add 2 tablespoons of the caster sugar and 3 tablespoons water, stirring to dissolve. Bring to the boil and cook for 4–5 minutes, or until the zest becomes transparent, then leave the zest strips to cool in the syrup. When cold, drain and set aside.
To make the chocolate mousse, put 75g/21⁄2oz of the chocolate in a heatproof bowl and rest it over a saucepan of gently simmering water, making sure the bottom of the bowl does not touch the water. Heat for 4–5 minutes, stirring occasionally until the chocolate has melted, then remove from the heat and keep warm. In a separate heatproof bowl, mix together the remaining sugar, egg yolks and 2 tablespoons warm water. Rest the bowl over the saucepan of gently simmering water, making sure the bottom of the bowl does not touch the water. Beat the mixture for 8–10 minutes until it turns pale, thickens and forms ribbon-like shapes when you lift the whisk and the mixture falls back into the bowl. Slowly stir in the melted chocolate until well combined.
In another bowl, whip the cream and icing sugar until soft to medium peaks form, then gently fold it into the chocolate and egg mixture until you obtain a lovely, smooth mixture, taking care not to overwork it. Divide the mousse into four glasses, glass dishes or large ramekins. Cover with cling film and chill for 1 hour before serving. If chilled for longer, remove from the fridge 30 minutes before serving.
Just before serving, melt the remaining chocolate in a heatproof bowl over simmering water. Swirl the chocolate over each mousse, then top with the orange zest and serve.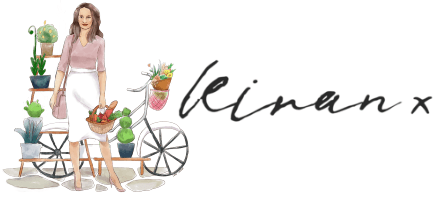 *Do connect with me on Instagram at @DesignTheLifestyleYouDesire for behind the scenes, daily updates, inspiration and more!